Spreading Festive Cheers by Federal Hotels International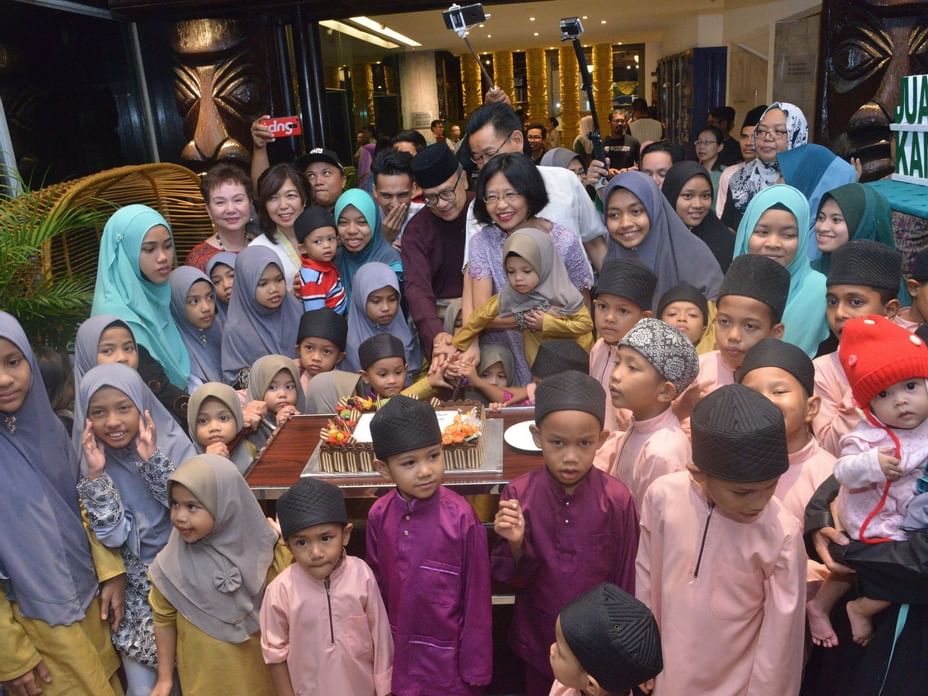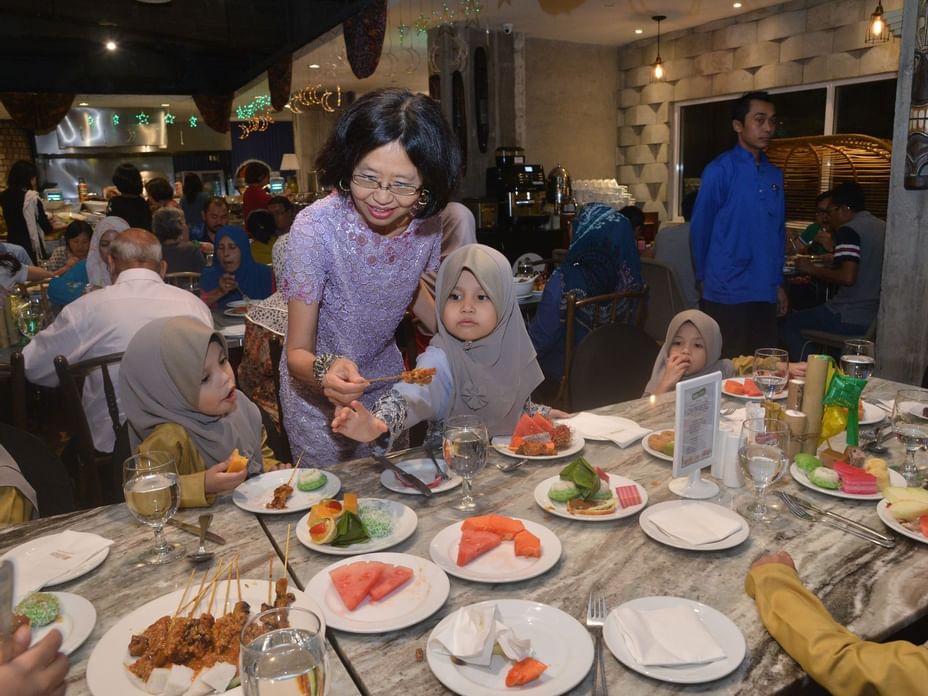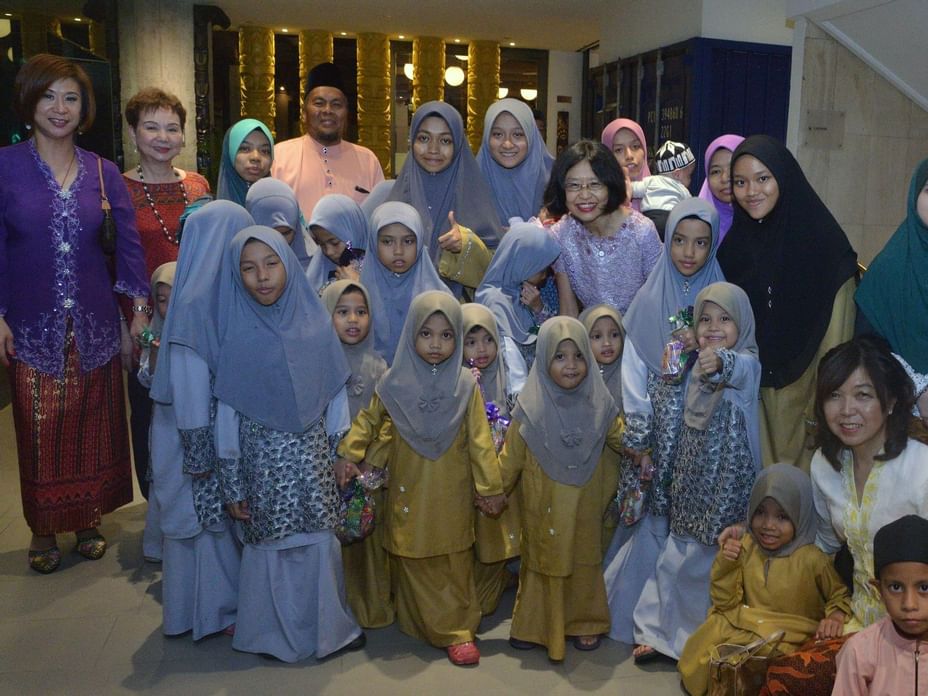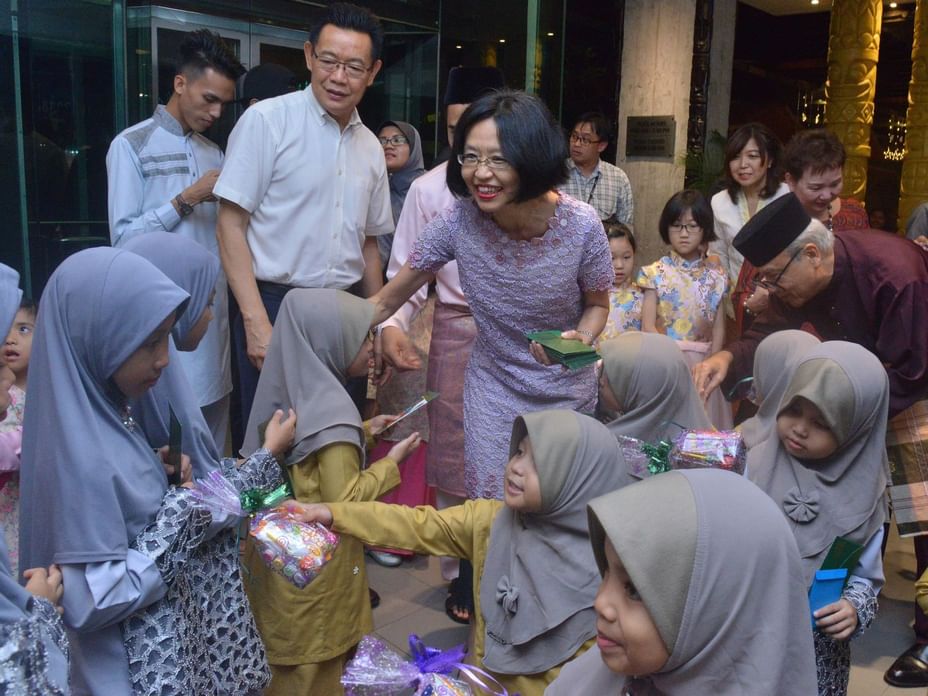 Spreading Festive Cheers by Federal Hotels International on Friday, 25 May 2018
To celebrate the spirit of the holy month of Ramadhan, the Management & Staff of Federal Hotels International (FHI) and FHI Group of Hotels namely The Federal Kuala Lumpur and Hotel Capitol Kuala Lumpur come together to spread the festive cheers to children from the Rumah Nur Kasih Bestari at the Kontiki Restaurant of The Federal Kuala Lumpur on Friday, 25 May 2018.
Ms Ooi Lee Ping, Director of Group Marketing, Sales & Business Development and Operations of Federal Hotels International said "The holy month of Ramadhan is a time for tradition, a time of sharing and giving. Ramadan is a blessed month. As it's always a pleasure to spread festive cheer, we wanted to make the little ones feel extra special. We believe in spreading love and are delighted to play host to these children, as it is very rewarding to see the children's happy faces, and it is meaningful and memorable as well. This initiative is close to our hearts and it is one of our FHI Group of Hotels' ways of showing that we care, we share as well as to bring more cheer and reaching out to the community. This annual Festive Charity event is part of our FHI Group's continuous Sharing & Caring Community Commitments, and it gives us the opportunity to share our warm gracious Malaysian Hospitality with the children. We have always encouraged our Teams to help Make A Difference. We are most happy to share this meaningful berbuka puasa with the children of Rumah Nur Kasih Bestari. Meeting the children, talking to them and getting to know them is incredibly rewarding and truly promoted the spirit of Ramadan. We wanted the children to know that we care and remember them during this special festive season. There is no greater joy than seeing smiles on the faces of the children. It is a joy to berbuka puasa together with the children. The Children will be treated Juadah Kampung Buffet Dinner."
Over 100 traditional dishes to choose from featuring a mammoth spread of authentic Kampung delicacies and traditional delights complemented with favourite local flavours at the Kontiki Restaurant. The tempting delicacies will also feature our well-beloved local recipes from traditional favourites to the famed hawker fares; including ever-lasting favourites from Tunku's Kitchen belonging to Malaysia' beloved first Prime Minister, Y.T.M. Tunku Abdul Rahman Putra Al Haj. There are 8 menus to rotate daily. Start off the menu with appertizers that include gado gado, rojak buah, ulam-ulam Kampung, selection of ikan masin, tauhu sumbat, pulut kuning with serunding, acar buah acar rampai, tempe goring pedas, ikan rabus goreng, Kerabu Mangga, Kerabu daging just to name a few. This year, Kampung style action stalls set up besides the poolside themed the outdoor gerai-gerai makanan style complete with pelita and lights to hike up the festive atmosphere further. The stalls include Sup Gearbox/Sup Campur, nasi bukhari, lok-lok; lamb & chicken with Lebanese bread or pita bread; murtabak with kari ayam; Roti Canai; Rojak Sotong Kanjung; assorted dim sum; ais kacang, plus the famous Kontiki's the Tarik and ice cream. Over at the BBQ Cylinder Station, the items include the hard shell prawn, tiger prawn, fresh water prawn, crabs, mussel, sotong kembong fish, Pari (stingray) fish, chicken drumstick, beef tenderloin, whole lamb, taufu bakar, Beef & chicken satay, otak-otak, amongst other on the list offered. Soup corner includes cream of mushroom, four treasure with crabmeat, cream of tomato, seafood chowder; minestrone soup, hot & soup soup, bubur lambuk, plus many more. The scrumptious buffet offers varieties of local and continental savouries to stir your palate. The list includes sushi & sashimi; roasted & steamed chicken; hot dishes include Pucuk Manis Lemak Keledek; Ikan Goreng Serai (Tunku's cuisine); Hati Ayam Goreng Berkicap; Daging Kicap dan Kacang Pis (Tunku's Cuisine); Sambal Udang Petai (Tunku's cuisine); Ayam Padprik; braised assorted mushroom with vegetable; fried squid with dired chili; Girlled Lamb Cutlet on Ratatouille; roasted duck with quick orange sauce; Daging Pedas (Tunku's cuisine); Itik Golek (Tunku's cuisine); Lamb Kofta; Ayam Kurma Berkentang; Pasta Arabiata; Ketam Masak Sos Tomato (Tunku's Cuisine); Ayam Masak Kuning (Tunku's Cuisine); paru goreng sambal; kari kambing; telur sambal; macaroni gratin; braised beef stripe with vegetables; Ayam Masak Kicap (Tunku's Cuisine); Ikan Masak Lemak Belimbing; Sotong Masak Kuning dengan ubi Kentang (Tunku's Cuisine); Fried Flower crab with tomato sauce (Tunku's Cuisine); Udang Goreng Manis (Tunku's Cuisine); Ayam Masak Kicap (Tunku's Cuisine); Ikan Patin Tempoyak Pucuk Paku; Curry Tenggri and Brinjal plus many more. Mouth-watering dishes include the 20 types of Malay Kuih; dodol kampong; wajid kampong; assorted French pastries; jelly in glasses, mousse in glasses, Malaysian fresh fruits plus many more. In this joyous occasion, the hotel management team from Federal Hotels International, The Federal Kuala Lumpur and Hotel Capitol Kuala Lumpur will present the "Selamat Menyambut Bulan Ramadhan Al-Mubarak" Cake to the home of Rumah and distribute raya packets to the children of Rumah Nur Kasih Bestari.
To celebrate the spirit of the holy month of Ramadhan, the Management and Staff of Federal Hotels International, The Federal Kuala Lumpur and Hotel Capitol Kuala Lumpur wish all our Muslim friends Selamat Berbuka Puasa and Selamat Bersahur. Ramadan Mubarak.