Tribeca Serviced Suites wins 2020 Tripadvisor Traveller's Choice Award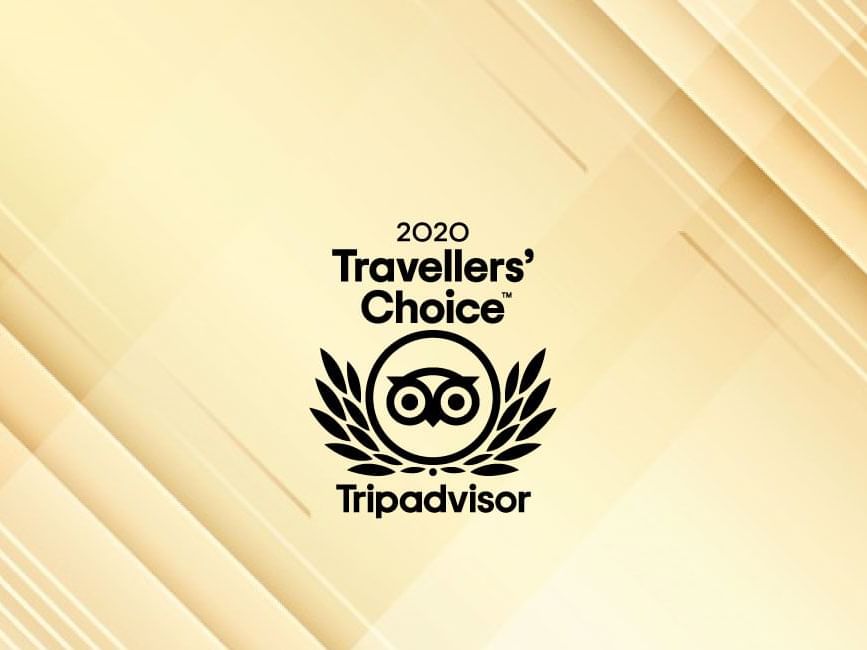 Press Release
For Immediate Release

5 August 2020

TRIBECA SERVICED SUITES WINS 2020 TRIPADVISOR TRAVELLER'S CHOICE AWARD

Federal Hotels International (FHI) is proud to announce that Tribeca Serviced Suites Bukit Bintang has been recognized as Winners of TripAdvisor 2020 Traveller's Choice Awards.

Ms. Ooi Lee Ping, Director of Group Marketing, & Business Development and Operations of Federal Hotels International, said: "Federal Hotels International (FHI) is very proud that Hotel Capitol Kuala Lumpur under the FHI Flagship have both been given this distinguished recognition. This TripAdvisor's coveted award programme celebrates travelers' favourite hotels, restaurants and airlines around the world. Winners are calculated based on the quality and quantity of the millions of reviews, opinions and ratings collected on TripAdvisor in 2019, prior to the pandemic. By consistently receiving travellers' feedback, Tribeca Serviced Suites Bukit Bintang has been placed in the top 10% of hospitality businesses around the globe. We are greatly honoured and thrilled to have received this award during this challenging time of the year for travel and hospitality, and this is a great recognition for our group and indeed a testimony to our dedicated management and staff's continuous commitment, efforts, and team spirit in providing the very best in product, warm Malaysian hospitality, courteous service, and a truly memorable tourism experience to tourists visiting Kuala Lumpur. Winning this distinguished award has given our management and staff a tremendous boost and will serve as an inspiration for our team to continue to strive to promote Kuala Lumpur as the preferred international holiday and shopping destination. This recognition has further solidified that Federal Hotels International Group of Hotels in Kuala Lumpur and Sydney, are dedicated to continuously providing our guests with good quality accommodation and warm gracious service they expect from the FHI brand. We hope that guests, who stay in a FHI Hotel for business or leisure will continue to remember our Hotels for their future travel plans and become our loyal customer for life."

Federal Hotels International Sdn Bhd (FHI)
Federal Hotels International has over six decades of experience in hospitality, Federal Hotels International currently manages The Federal Kuala Lumpur, Hotel Capitol Kuala Lumpur, Tribeca Serviced Suites Bukit Bintang Kuala Lumpur as well as The Grace Hotel Sydney. You will find that each of our Hotels & Suites are located in the heart of each City's most sensational locations and will suit your every need from business to leisure weekend getaways, within the pulse of the best shopping, entertainment and gourmet offerings. Our Kuala Lumpur hotels are within 2-3 minute walk from Bukit Bintang MRT Station; and 5-minute walk to Bukit Bintang and Imbi Monorail Stations. Tribeca Serviced Suites is 10-minute walk to the Bukit Bintang MRT Station; a 12-minute walk to Tun Razak Exchange (TRX) MRT Station; and 12-minute walk to the Bukit Bintang and Imbi Monorail Stations. All are located in sensational locations, in the heart of everything. From within the heart of the cities' Central Business Districts to the pulse of the best shopping, entertainment and gourmet paradise, you'll find a FHI hotel to suit your every accommodation need. Whether for business, a short weekend 'Shop N Shop' breakaway, or just simple rest & relax holiday; you will be assured our fine collection of hotels – with our trademark FHI hospitality of friendly faces, gentle charms and warm Asian hospitality – will welcome you to experience a meaningful, enjoyable and truly sensational stay.
Tribeca Serviced Suites Bukit Bintang
Winner of 2020 Tripadvisor Traveller's Choice Award
Tribeca, managed by Federal Hotels International, is a cool, hip, modern and yet design driven suites located within walking distance to the exciting and bustling Bukit Bintang area in Kuala Lumpur City Centre, is catered to today's discerning travelers who opt for an urban city retreat or weekend retreat or staycation, family escapade or even the picturesque panoramic view of the beautiful Kuala Lumpur cityscape and skyline from the 32nd Floor's swimming pool - an Instagram-worthy place to be.
Located in the heart of prime shopping district and popular sights in the heart of Kuala Lumpur's (KL) Golden Triangle and famed Bukit Bintang, along Jalan Imbi , Tribeca Service Suites is the gem in KL; a charm in the city, and an urban lifestyle. The area is surrounded by its abundance of cuisine, street food delicious local gastronomic treats which includes the KL foodie meca – Jalan Alor, alongside a myriad of international gourmet offerings with restaurants, cafes and bakeries. Tribeca is within walking distance to MRT, LRT and Monorail stations. Ten of the City's most popular shopping malls are right next-door. Tribeca has 105 units of Suites for stay, namely The Studio Suites, Duo Suites, The Executive Suite or The Pinnacle.
Its bespoke design is aimed at enriching the soul and rejuvenating the body. Among the unique features of Tribeca are specially designed sculptures that represent our multi-cultural Country, Malay, Chinese and Indian and all other communities living harmoniously together in Malaysia. There are also specially curated lifestyle pods to cater for the needs of both residents and guests. The five iconic pods are Zen Pod, Social Pod, Business Pod, Gym Pod and Jungle Pod featured and these Pods are designed to cater to today's discerning travelers, young families and professionals alike. They are conceptualized to meet individuals' needs with quality, natural ambience and earthly thematic serviced suites. The Business Pod is ideal for young entrepreneurs. Whether you opt for a place for brainstorming, strategize, meetings, Business Pod is the perfect place for you to work on. For those who need to find their spiritual self and retreat, there is the Zen Pod – a place for yoga and meditation activities. Gym Pod keep guests in shape with a selection of workout machines in a space dedicated towards health and fitness. Jungle Pod is the perfect habitat for young toddlers, it is the home to the children's playroom, childcare & learning center, mini there and a self-contained nursery. Equipped with fun-loving equipment such as foosball, pool table, a space to watch your favourite TV series or movie, Social Pod is the perfect hand-out spot for young people to entertain and socialize.
Wizards, a stylist and contemporary all-day dining café is located at the lobby level offers you a selection of epicurean delights that includes hearty breakfast, extensive brunches and top-notch dishes paired with wine and cocktails at night. Wizards is operated by the multi-award winning team behind popular eateries Yellow Birch Road The Red Beanbag. Newly opened Flying Monkeys Bar located on level 8 is a modern contemporary space offering creative & innovative cocktails. Regus, an open co-working space with meeting facilities is located on Level 6 and Level 7 respectively. Number76, a leading Japanese Hair salon, is located at opened at Tribeca Serviced Suites at Level 8. Enjoy a whole new experience of hair pampering session with fascinating Kuala Lumpur scenery at spacious sun-filled salon environment,
new addition of amazing hair services.

Tel: 603-27272288
Email: rsvn@tribecakl.com
Visit our website www.fhihotels.com or www.tribecakl.com